Category: Genaral Dentistry
Ever been on a date with someone and very much wanted to kiss them until you saw the state of their teeth? What put you off? We are willing to bet it wasn't necessarily that they were perfectly lined up or that that they were totally undamaged, but that it looked like they weren't going for regular check-ups and cleanings.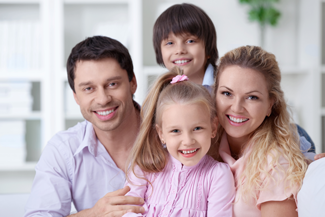 An indicator of health
We are hardwired to look into people's mouths and make decisions as to the state of their health based on what we see. If we see dirty teeth and furry tongues, we are more likely to back off than want to get up close and personal with that person. Back in the days of our earliest ancestors staying away from disease was vitally important and the mouth was one way to tell how disease-ridden someone was.
Not much has changed in that department, and that's why so many people have cosmetic dentistry these days. There's not much point, however, in spending hundreds of pounds on whitening, veneers, gum recontouring and so on if the teeth and mouth are not healthy to begin with.
Get the foundations right
That's why at Leamington Spa Dental Practice in Leamington Spa, we place as much emphasis on the foundation treatments of general dentistry as we do on the frills and furbelows of cosmetic treatment. And you should too.
Get your check-ups and cleanings
We encourage all our patients to come for 2 check-ups a year. This may be increased if you have diabetes, are a smoker or are pregnant, or have another health condition that affects your mouth. In those 6 months between check-ups, problems can develop that, if we catch them early, can be cleared up very easily. Leave them longer, and they become more difficult and expensive to treat.
Six-monthly cleanings also prevent problems from occurring in the first place by removing the plaque that causes them.
NHS prices
Many general dentistry treatments are available on the NHS, so you don't have to pay so much for maintaining your oral health.
Book an appointment and get your oral basics right.
With our modern daily lives, we must keep in mind that looking after our teeth is extremely important. When in the past looking after our teeth was just about keeping them functional for as long as possible, today we have the chance to make them look as good as possible.
While looking after our teeth is mostly down to ourselves, having a good relationship with your dentist is also important. Your dentist should be welcoming and make your experience as positive as possible.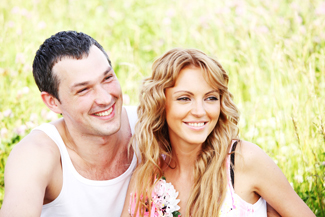 The team at Leamington Spa Dental Practice can help you to feel as relaxed as possible. The dental experts are warm and welcoming, making looking after your oral health easier than ever.
Keeping you smiling
For matters of general dentistry, Leamington Spa has a great team who can spot any problems with your oral health before they develop into something more serious.
The dentists can help you save money, time and stress by keeping a professional eye on your teeth.
They can also advise you on how best to look after your teeth. Different people require different types of oral hygiene routines because of what we eat and habits we keep.
In most cases, people should brush at least twice a day. Some people may need to brush more if they smoke or have pre-existing dental problems. People with braces also need to take extra care to keep their teeth clean as braces can harbour lots of harmful bacteria.
Flossing at least once a day is also recommended.
Causes of tooth decay
Tooth decay is caused by bacteria that live on our teeth and in our mouths. Many of these bacteria are harmless and some can even be helpful to the overall health of our mouths. The problem comes when certain bacteria feed on the sugars in our foods and produce acids. These acids can cause tooth decay and gum disease.
Many dentists will advise using anti-bacterial mouthwash to supplement their regular oral hygiene routine. This helps to kill some of the harmful bacteria in our mouths.
If you have any queries about the best oral hygiene routine for you, stop by for a check-up.
What does choosing a dental practice for your general dentistry in Leamington Spa mean to you? Perhaps it is having a go-to practice for all your family dental needs or maybe it is about having a wide range of cosmetic procedures to choose from, for when you want to brighten your smile.
Whatever is important to you, we think that at Leamington Spa Dental Practice, we can meet your needs.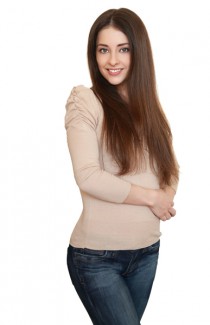 What is great about Leamington Spa Dental Practice?
Our team is dedicated to putting the patient first at all times. This means that we always listen to your needs and concerns, and do our best to offer you all the information and support you need to have a comfortable time at the dentist every time.
Every dentist at Leamington Spa Dental Practice is registered with, and regulated by, the General Dental Council so you can have confidence in our skills, qualifications and accountability. We can talk to you about any aspect of our hygiene procedures and show you any equipment you want to see that might be involved in your procedures.
When you are having regular check-ups with us, we want you to get to know the practice so that, if you ever need or want anything more extensive done, there is already a relationship there for you to rely on.
If you do choose something like teeth straightening or dental implants that involve quite a few appointments, then we will go through these in detail with you before you start. You will get a full schedule of all the likely appointments you will have as well as get all the details you need to understand what will happen at those visits. We provide excellent aftercare with all our treatments so you will get details on that as well. Finally, we operate complete transparency around our fees and we will give you a full breakdown of the total cost of your treatment, where applicable, before you even begin.
We want to meet all your needs for general dentistry in Leamington Spa and we do our best to ensure that you can rely on us to recommend and provide you with the treatments you need.