Category: Facial Rejuvenation
Facial rejuvenation is becoming an increasingly popular way to soften wrinkles and folds without permanent cosmetic surgery. At Leamington Spa Dental Practice, we have two treatments that can work together or separately to smooth and fill out spots where age is getting the better of your face.
Facial Rejuvenation in Leamington Spa, You may think it odd that we offer this service, but actually, dentists are becoming first-choice for facial rejuvenation, because of the years we have spent studying and working with facial anatomy. Not many beauticians can boast a medical grade understanding of how the muscles, nerves, tendons, organs and skin of the head, face, mouth and neck work together.
When you choose us for facial rejuvenation in Leamington Spa, you are choosing professionals to create a naturally younger-looking face.
Dermal fillers
From about the age of 30, our bodies get increasingly bad at producing a vital chemical called hyaluronic acid. This natural acid is what forms bonds between skin cells. It also helps the cells retain moisture. These two things are what makes our skin look plump and glowing. As production of hyaluronic acid reduces, our skin starts to look faded and to hang on our bones, creating hollows. Using hyaluronic acid in dermal fillers means that we are simply replacing something that is now missing. Dermal fillers plump out areas such as the nasolabial folds that run between our noses and mouths, or the marionette lines that run down from our mouths. It is also very effective in plumping out the top lip, crow's feet and hollows in the cheeks.
These treatments are can be administered in a few minutes. They last a few months, so you can try them out and then if you like the effect, continue with top-up treatments.
Skin ageing is a natural and unavoidable process, but there are a number of factors in our busy modern lifestyles that can accelerate the natural ageing process. Wrinkles and lines are caused by the loss of elastic tissue between the skin and the muscles. Lifestyle, diet, genes, environmental conditions and personal habits, such as smoking and drinking alcohol, are other factors that contribute towards skin ageing.
At Leamington Spa Dental Practice, we want our patients to feel confident about their appearance. That's why we offer anti-wrinkle injections and dermal fillers in Leamington Spa that are designed to smooth away lines, wrinkles and folds and to add volume to the lips. Both treatments are quick, safe and don't require any surgery in order to be fulfilled.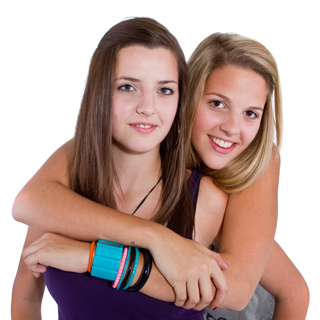 Anti-wrinkle injections
By blocking impulses from the nerves to our tiny facial muscles, temporarily relaxing them so that they don't move, injectable anti-wrinkle treatments soften the edges of these lines. While the untreated muscles function normally allowing facial expressions to be unaffected, the skin itself remains smooth and without folds. Anti-wrinkle injections are easy to administer and require less than 15 minutes in total. They are ideal for treating frown lines, crow's feet and forehead wrinkles and lines. The initial effects of the treatment start to be visible within 48-72 hours, but it can take up to 14 days to see the full effect of the treatment. Side effects are uncommon, though it is possible that some patients experience bruising or sensitivity.
Dermal fillers
Dermal fillers are made of synthetic materials such as collagen and hyaluronic acid and are ideal for restoring lost volume and smoothing facial lines and wrinkles. Instead of temporary blocking movement muscles, dermal fillers actually fill out mouth grooves, forehead lines, frown furrows as well as lipstick lines and acne pits. They are also used for increasing volume in the lips. Only small quantities are required to help restore the fullness of your facial features, reduce wrinkles and lines and enhance facial contours. Results are instant and at the end of the treatment, your face will feel plumper and look younger and fresher.