Category: Genaral Dentistry
A different breed of dentist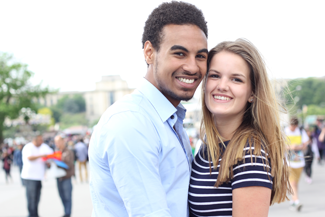 Here at Leamington Spa Dental Practice, we understand that a trip to the dentist can be the cause of a great deal of stress and anxiety for many. That is why our committed staff are on hand every step of the way to ensure that patients feel calm and welcomed from the minute they cross the threshold of our practice. Whether you are seeking the most complicated of dental procedures, or a simple check-up, our dedicated team of professionals will do their utmost to ensure that the needs of each individual patient are met and surpassed, within a relaxing and comfortable environment. Anyone who is seeking general dentistry in Leamington Spa, need look no further than our dedicated and approachable team here at Leamington Spa Dental Practice.
Keeping Leamington smiling
At Leamington Spa Dental Practice, we provide a comprehensive range of routine dentistry options that are catered around the needs of each of our individual patients. One such form of general dentistry in Leamington Spa we provide is general check-ups. These are of vital importance to ensure that a patient's teeth are in a healthy condition, and it is recommended that patients seek a dental check up every six months – unless advised otherwise. Check-ups also help our practitioners establish if any further treatment is required, as well as establishing the needs and requirements of each individual, and what they can expect from their dental journey with us. Another method of general dentistry in Leamington Spa which we provide is a clean and polish service, through our dental hygienist. Similar to a dental check-up, it is recommended that patients seek treatment through a dental hygienist each six months. This service consists of utilising specialist dental tools to clean and polish a patient's teeth, and eradicate any build-up of plaque which may have formed. Hygienist treatments can be massively beneficial in ensuring that a healthy level of dental health is maintained, and no detrimental damage can come about through neglect.
Getting to the root of the issue
Another general dentistry service, which we provide here at Leamington Spa, is root-canal treatment. This is only opted for in instances where the pulp within a patient's tooth has become infected, and has to be removed. The basis of the treatment initially consists of opening up the infected tooth, before utilising a specialist dental tool, called an endodontic file, to remove the infected pulp and nerves within the tooth. Thereafter, canals are then filled with a permanent material, and the hole is then filled with a dental filling. In some instances, a rod is inserted for extra support. The final stage of root canal treatment consists of cementing a new dental crown to the top of the tooth – which results in a good-as-new, virtually undetectable tooth replacing the previously damaged one. Treatment of this nature can be vitally important, as, if an infected tooth is not properly treated, it can result in the infection spreading to the surrounding teeth – which can have a massively detrimental effect on the overall dental wellbeing of the patient. Through seeking root-canal treatment for an infected tooth however, patients can enjoy a healthier and long-lasting smile.