Category: Mouth Cancer Screening
Well you have found us! Here at Leamington Spa dental practice we offer a wide range of treatments from our modern  facility, conveniently located on Radford Road, Leamington Spa. Our team is headed up by principal dentist, Dr. Samantha Kutty, and we have a whole team dedicated to your care and oral health.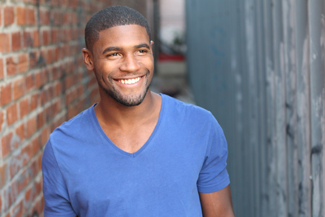 What do we offer?
We offer a whole range of treatment options, from routine dental care, including check ups and regular cleaning, to dental implants and bridgework and cosmetic dentistry. We all know that it is really important to look after our teeth and our oral health. At Leamington Spa Dental Practice when you book an initial first appointment with us, we can offer you, as standard, a thorough check up, along with mouth cancer screening. It is important for our general health that we keep our oral health in tip top condition. Preventative dentistry along with mouth cancer screening can help to keep you healthy, and can spot and deal with any issues before they become a problem. Many people overlook mouth cancer screening but it is an essential part of our oral care.
With advancements today in dentistry, along with state of the art equipment in the hands of an experienced team, there is no need for your visit to be anything other than a comfortable experience. Patient care is at the very heart of our ethos here at Leamington Spa Dental Practice. We have been caring for the dental needs of our community for many years and there has been a dental facility on the site we work from for over 150 years !
Why visit us?
Don't suffer any longer with broken chipped or missing teeth, as we have a range of treatment options available to you, including implants and bridges and corrective dentistry, that will make your dental issues a thing of the past. It is important, from the get go, to establish a good oral health routine and to have mouth cancer screening.Conscious about your smile? If so, then get yourself down to Leamington Spa Dental Practice and see what we can do for you. We offer a complete package of teeth whitening and cosmetic enhancements to really get you smiling again. A great smile is something that will be remembered long after you have left the room, and with our help, we believe that all of our patients can achieve a confidence giving smile.
Upon arrival you will be greeted by one of our friendly team of experienced staff who are dedicated to making you feel welcome and relaxed. After filling in a health questionnaire, you will be taken through to the surgery to meet your dentist, who will give you a thorough dental examination, and x rays if necessary, and we will then discuss our findings with you. If no treatment is required you'll be advised on how best to optimise your oral health. If treatment is required, however, we can then talk through this option together and design a treatment package for you. We offer the NHS fee schedule for qualifying patients and also offer a range of convenient payment options, including finance packages. Why not get in touch today and see what we can do for you?
Getting tested for some forms of cancer is now part of a normal health regime for most men and woman. Our National Health Service regularly call us for appointments and although they are not the most pleasant of experiences, everyone can agree they are necessary and, if cancer is caught in the very early stages, it can be completely treatable.
There's no difference when it comes to mouth cancer and it might surprise you to know the best person for the job is your dentist. In Leamington Spa, mouth cancer screening is simple to access and taken seriously by us at Leamington Spa Dental Practice.
Oh no, I've been called for a screening
We like to keep on top of our patients' oral health. As part of your yearly check-up, we will ask you to come for a screening appointment; it is routine and does not mean there's a problem. It's very simple and completely painless. We will talk you through your mouth cancer screening process and look through your oral health history, determining any risk factors you may have. Unfortunately, if you do smoke or if you drink heavily, like your GP, we would encourage you to reduce or quit altogether. This would have the added benefit of improving your overall gum health and reduce teeth staining – added benefits for taking care of yourself.
Once we've screened your past history and supported you with any diet or smoking cessation advice. We will then make a thorough examination of your mouth, head and neck. We'll then look inside your mouth and under your tongue.
We're looking for any lumps, sores or long-term ulcers, anything a bit out of the ordinary. If we do find anything, it doesn't mean it's cancer, but it will be treated incredibly professionally and with care, ensuring you are given the correct treatment or referred to a specialist.
I feel concerned, what should I do
As your local dentist in Leamington Spa, we can provide you with information and support. Don't forget, catching things early is the best choice for you and your family. Book your routine screen today and we can set you on the path to great oral care.
Oral cancer is a common type of cancer and can be divided into two categories – those occurring in the oral cavity and those occurring in the throat and the tonsils. Early detection may result in better treatment outcomes, therefore it is vital to visit the dentist for a mouth cancer screening examination at least once a year. Patients who are at higher risk should visit their dentist more frequently.
At Leamington Spa Dental Practice, our experienced dentists will examine your mouth and throat thoroughly and ask you about your medical history and symptoms. It takes less than two minutes to carry out a comprehensive mouth cancer screening and we are here to help you keep on top of your oral health. If you notice any weird symptoms it is always better to see the dentist, since oral cancer is treated more easily at an early stage.
What is involved in a mouth cancer screening examination?
During this oral examination, your dentist will observe your face and neck looking for swellings, skin abnormalities, moles and asymmetry. They will also look for any changes in the colour or texture of your lips and mouth. Your dentist will also touch the lymph nodes in your neck to look for any enlargement or abnormality. They will then examine the interior of your mouth including the cheeks and the tongue. Changes in colour, texture and symmetry may be indicative of oral cancer. Finally, your dentist will also inspect your palates. This systematic screening will help your dentist identify any signs possible related to oral cancer.
What are the risk factors for oral cancer?
Research has identified a number of factors that increase the risk of developing oral cancers. Men are more likely to get oral cancer compared to women. Smokers and excessive alcohol drinkers older than 50 are also at risk of developing oral cancer. Finally, HPV, a sexually transmitted disease, has also been linked with oral cancer. However, there is a small percentage of patients who do not exhibit any of the above risk factors and still develop oral cancer. For this reason, regular dental check-ups that include an examination of the entire head and neck are vital.