Growing old is an inevitable fact of life and should be embraced as a privilege not afforded to all. However, looking old is something we would all prefer to delay as much as possible. Moisturising and anti-ageing creams are very effective at keeping elasticity in the skin, but do not reduce the wrinkles.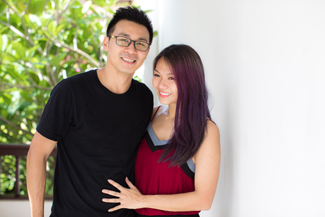 Wrinkles are, of course, creases in the skin as a result of years of smiling, laughing and frowning, all signs of a life well lived. While we cherish the memories we don't have to accept the consequences.
Dermal fillers at our practice in Leamington Spa are a fantastic way to reduce these wrinkles without distorting the face like some surgeries. They really do turn back the clock in a painless and non-invasive way.
Here's how it works
So, let's talk about the science bit, what are dermal fillers Leamington Spa?
Essentially, dermal fillers Leamington Spa are a hyaluronic acid based protein solution which is injected directly into the wrinkles or any facial lines in order to encourage regrowth of skin tissue cells and restore their natural volume. The most common brand of dermal filler is called Juvederm which is what we use here.
What can you expect?
You should start to see and feel the effects within 2-3 days, but it can take up to two weeks for the skin cells to grow and achieve the full effect. We normally recommend that you come back after two or three weeks for a follow up appointment but this is entirely at your discretion.
The results, unfortunately, are not permanent, but usually last up to 6-8 months. This will vary from person to person and deep lines will be softened and may take several treatments before desired results are achieved. Finer lines will disappear completely.
Do you have concerns?
Dermal fillers Leamington Spa have been extensively performed on millions of people across the world and their safety is beyond doubt.
There are, of course, some rare medical conditions which affect the muscles and will prohibit certain people from receiving this treatment. It is also not recommended for women who are pregnant or breastfeeding. But do not worry, we will make sure that you are thoroughly fit and ready to receive the injection before we begin.
The injection itself is virtually painless. Other than a slight sting from the needle, you should not feel any discomfort whatsoever. There may be some very minor bleeding or bruising and, in some very rare cases, an allergic reaction may occur, but we will always be on hand to monitor such issues.
After the procedure
There are a few things that should be avoided for around 6 hours after the treatment that may increase the blood flow and diminish the effect of the injection. These include hot baths, exercise, sun exposure and drinking alcohol. It is also advisable not to immediately touch the injected area or apply make-up. We do, however, advise actively using the treated area immediately after the treatment. Frowning, or better still, smiling and laughing will enhance the effects of the injection and stimulate cell regrowth.
So get ready to say goodbye to those wrinkles and embrace the face you remember!