General dentistry keeps your smile on top form
Ever been on a date with someone and very much wanted to kiss them until you saw the state of their teeth? What put you off? We are willing to bet it wasn't necessarily that they were perfectly lined up or that that they were totally undamaged, but that it looked like they weren't going for regular check-ups and cleanings.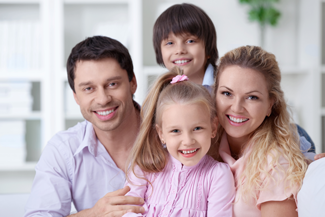 An indicator of health
We are hardwired to look into people's mouths and make decisions as to the state of their health based on what we see. If we see dirty teeth and furry tongues, we are more likely to back off than want to get up close and personal with that person. Back in the days of our earliest ancestors staying away from disease was vitally important and the mouth was one way to tell how disease-ridden someone was.
Not much has changed in that department, and that's why so many people have cosmetic dentistry these days. There's not much point, however, in spending hundreds of pounds on whitening, veneers, gum recontouring and so on if the teeth and mouth are not healthy to begin with.
Get the foundations right
That's why at Leamington Spa Dental Practice in Leamington Spa, we place as much emphasis on the foundation treatments of general dentistry as we do on the frills and furbelows of cosmetic treatment. And you should too.
Get your check-ups and cleanings
We encourage all our patients to come for 2 check-ups a year. This may be increased if you have diabetes, are a smoker or are pregnant, or have another health condition that affects your mouth. In those 6 months between check-ups, problems can develop that, if we catch them early, can be cleared up very easily. Leave them longer, and they become more difficult and expensive to treat.
Six-monthly cleanings also prevent problems from occurring in the first place by removing the plaque that causes them.
NHS prices
Many general dentistry treatments are available on the NHS, so you don't have to pay so much for maintaining your oral health.
Book an appointment and get your oral basics right.