Routine dentistry: the foundation of a great smile
You can have all the cosmetic dentistry in the world, but if your teeth are not strong and healthy, your cosmetic treatments won't stay looking great for very long.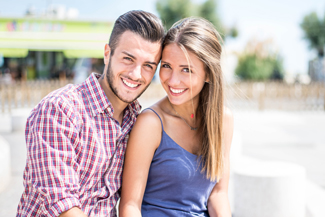 Here at Leamington Spa Dental Practice in Leamington Spa, we place great emphasis on offering top quality routine dentistry as well as treatments to make your smile into something special.
Keeping a good oral health routine
Great smiles start with great oral health, which means a diligent routine at home with the toothbrush, toothpaste, floss and interdental brushes. This needs to be coupled with regular check-ups so that we can spot any problems early on before they turn into severe issues. The other part of your oral health regime is to have regular plaque removal appointments with the hygienist. Plaque hardens into a chalky substance called tartar after about 3 days and you will need your hygienist and their special tools to remove it.
This is the foundation of routine dentistry, but along with it come various restorative treatments to keep your teeth in a healthy condition.
Fillings
We can fix early signs of decay with small fillings. Most patients these days prefer white fillings, which bond with the tooth so that decay bacteria cannot sneak in around the edges. White fillings are also stronger than amalgam, and we can sculpt them to give you back your lost chewing surfaces.
Crowns
These cover over the entire tooth if it is starting to split or crumble away. Crowns are a great way of strengthening teeth that still have a healthy root. You also have crowns fitted if you are replacing lost teeth with a bridge. The tooth on either side of the gap is ground down and fitted with a buttress crown and then act to give the bridge stability.
Root canal therapy
If you get an infection in your tooth, we will use root canal therapy. For this we remove the infected pulp in your tooth, right down into the roots. We then fill the space and put a crown over the tooth to extend its life.
These are the basic treatments that keep teeth in good shape.