If you have recently lost a tooth or teeth, it can feel like a knock to your confidence, particularly if the missing tooth is near the front of your mouth.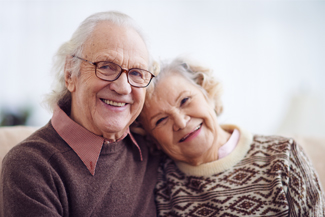 In years gone by, many people would have primary worries focusing on the aesthetic issues that accompany tooth loss, but today people may also have concerns about issues such as jawbone loss and gum recession. Not only does losing a tooth cause a gap in your smile, but it can also impact on surrounding teeth too, causing them to protrude at odd angles and putting them at a higher risk of tooth decay.
So, what can you do? Is there a way for a dental team to solve the aesthetic and functional issues that come along with tooth loss? Yes, there is!
When you come to our dental practice, regardless of whether you have lost a single tooth or an entire set, our team may suggest dental implants in Leamington Spa. Affixed to your jaw, implants offer a sturdy alternative to dentures or bridges, and can also be colour matched to blend in with your surrounding teeth. Brilliant!
Curious to learn more about dental implants in Leamington Spa? Read on for answers to the most frequently searched questions surrounding this prosthetic option.
Is the fitting painful?
We will admit it; the idea of having something fitted to your jaw does not sound comfortable.
However, when you come to us for dental implants in Leamington Spa, our team will make sure that your jaw is completely numbed before the fitting begins. Post treatment, we recommend using over-the-counter pain relief, but the discomfort should only last a few days.
Am I suitable for them?
Provided that your overall oral health is in good condition and that you have enough jawbone to support implants, then you will probably be suitable. To assess your suitability, our team will take X-rays of your jaw, to determine if it can hold implants.
I read there are different types of implants – is this true?
Yes it is, there are a number of implant options.
The most commonly used implant which resembles a small screw is known as the endosteal implant. If you are not suited for that, our team may suggest subperiosteal implants or micro-implants. If you are having implants fitted to your top jaw, but have a thin jawbone, we may recommend fitting a zygomatic implant.
How long do they last?
With correct care, oral implants can last up to 40 years!
However, you will still need to attend biannual check-ups with our team and should avoid lifestyle choices such as smoking and excessive consumption of alcohol, as they can shorten the longevity of implants.
Do they need specialist aftercare?
In the first few weeks post fitting, avoid hard or spicy foods, as these can irritate the implant site and cause the implant to move. Gargle with saltwater regularly to promote healing and switch to a soft-bristled toothbrush for brushing. And, of course, try not to smoke cigarettes or consume excessive amounts of alcohol.