Sometimes people are unhappy with their smile, but they are not quite sure about what they can do to improve it or what treatments would be the most suitable for them. At Leamington Spa Dental Practice we take the time to listen to the insecurities that you have about your smile before talking you through each and every option that is available.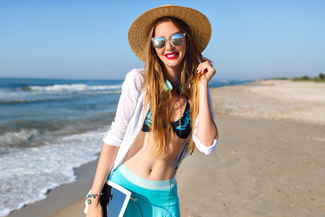 If you unsure about which treatment is ideal for you then smile makeovers in Leamington Spa allow one of our dental professionals to work their magic and completely transform your smile into one that you know you are going to love. If you are dissatisfied with your smile and have been for too long, then it is time to make a consultation appointment at our practice. This can be done easily online or over the telephone and our team will be more than happy to help you in any way that they can.
See what we can do before we do it
When you attend your initial appointment to find out more about smile makeovers in Leamington Spa your dental professional will take a series of photographs and X-rays of your teeth. Once these images have been scanned into a computer your dental professional will be able to show you what your smile could look like after you have had your treatments. They will recommend certain treatments based on the issues that you discuss with them, and advise you on which types of these treatments will benefit you the most.
This advanced technology gives you the ability to see how your smile will look after you have received different treatments. This means that you can take your time in choosing which treatments are going to achieve the results that you want and have more control over your entire treatment in general. Being able to see the end result before starting treatment can also leave people feeling more confident throughout their treatment and excited about the end result.
What types of treatments are usually included?
Smile makeovers in Leamington Spa can consist of several different treatments. We want you to be wowed by your new smile and leave our clinic feeling more confident than ever before. After your initial appointment your dental practitioner will create a personalised plan for you, and this may involve a combination of treatments or just the one, depending on your needs.
Teeth whitening is an effective way of brightening up your smile and making your appearance seem more youthful. You can increase the whiteness of your teeth by several shades, and this can really make a difference when it comes to being involved in group photographs or attending those special events such as weddings or parties.
Crooked teeth can plague anybody, but with modern dentistry we are now able to straighten out your smile conveniently and discreetly with our clear Invisalign aligners. This treatment can correct a majority of problems and gives you complete control over your treatment. You will have several sets of aligners to wear and will need to wear each set for around a fortnight. The aligners are easily removable, and because they are taken out for things like eating and cleaning your teeth, they never get in the way of everyday life.