General Dentistry in Leamington Spa Dental Practice
What does choosing a dental practice for your general dentistry in Leamington Spa mean to you? Perhaps it is having a go-to practice for all your family dental needs or maybe it is about having a wide range of cosmetic procedures to choose from, for when you want to brighten your smile.
Whatever is important to you, we think that at Leamington Spa Dental Practice, we can meet your needs.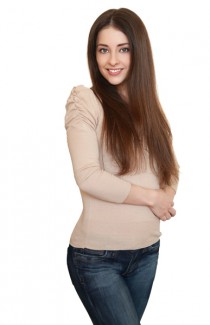 What is great about Leamington Spa Dental Practice?
Our team is dedicated to putting the patient first at all times. This means that we always listen to your needs and concerns, and do our best to offer you all the information and support you need to have a comfortable time at the dentist every time.
Every dentist at Leamington Spa Dental Practice is registered with, and regulated by, the General Dental Council so you can have confidence in our skills, qualifications and accountability. We can talk to you about any aspect of our hygiene procedures and show you any equipment you want to see that might be involved in your procedures.
When you are having regular check-ups with us, we want you to get to know the practice so that, if you ever need or want anything more extensive done, there is already a relationship there for you to rely on.
If you do choose something like teeth straightening or dental implants that involve quite a few appointments, then we will go through these in detail with you before you start. You will get a full schedule of all the likely appointments you will have as well as get all the details you need to understand what will happen at those visits. We provide excellent aftercare with all our treatments so you will get details on that as well. Finally, we operate complete transparency around our fees and we will give you a full breakdown of the total cost of your treatment, where applicable, before you even begin.
We want to meet all your needs for general dentistry in Leamington Spa and we do our best to ensure that you can rely on us to recommend and provide you with the treatments you need.