Children's dentistry and how important it can be
Unfortunately a lot of people do not understand the importance of looking after your teeth as a child, and more often than not people are left with weaker, less efficient teeth in adult life. At Leamington Spa Dental Practice we believe every child should get the dental care they deserve and will do whatever we can to keep your child smiling. If you want to find out more about children's dentistry Leamington Spa then you can contact our practice through our website or by calling us over the phone. You will be able to speak to one of our friendly team who will arrange to book a consultation or general check-up for you and answer any questions that you may have as well.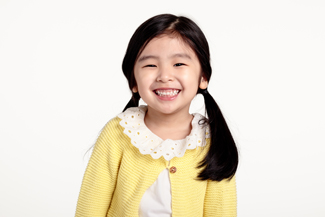 Instilling good dental hygiene habits in your child from a young age
It has been shown that children who visit their dental practice regularly are more likely to carry these good habits on into their adulthood, which is why we take children's dentistry Leamington Spa so seriously. Many people ask us when it is the right time to bring their child in for their first dental appointment, but this can vary from child to child. We advise that you book an appointment as soon as their first teeth start to come through, or around their first birthday if no teeth have started to come through by this time. Generally speaking we advise that a child should have two general check-ups a year, but this can vary depending on their dental condition. Some children may need to have additional treatments such as fillings if their teeth show signs of damage, as the earlier a filling is attached, the more protection the tooth has going forward. If your child needs additional treatment you can rest assured that we will be as careful and as gentle as possible, making sure your child is completely comfortable throughout the entire process.
Preventing more complicated problems later in life
Sometimes seeking advice about children's dentistry Leamington Spa can not only encourage a child to have good dental hygiene habits later in life, but can also help to prevent more serious problems from arising as an adult too. For example, things like overcrowding can become noticeable when a child's adult teeth start to come through. Overcrowding can lead to crooked or uneven teeth as there is not enough room in the mouth for the teeth to come through properly, but there are things that can be done to rectify this situation early on. Having a tooth or couple of teeth removed means that there will be enough room in your mouth for your remaining teeth to move into the positions that they should be in. Sometimes braces will be needed as well, to align the teeth properly and move them back into their proper positions. Having braces as a child means that your teeth are more likely to respond positively to treatment and be a lot easier to move into their correct positions. It also means that – with the right aftercare – the teeth are more likely to stay in their new positions and not return to their old uneven ones.