Cosmetic dentistry and how it can help you
Cosmetic dentistry is an increasingly popular field of dentistry that is ever-evolving and becoming more accessible and convenient to help suit individual requirements and needs. Up until very recently, there has been a reluctance amongst adults to consider dental treatment for cosmetic purposes in otherwise healthy teeth, however, times have changed and everyone wants a beautiful smile. To meet the changes in demand, dentists have been developing many different types of cosmetic dental treatments. Cosmetic dentistry specialises in improving the appearance of natural teeth and gums, such as whitening of stained or discoloured teeth, alignment of crooked teeth and improving the aesthetics of the teeth in general.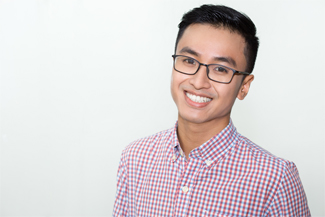 Fillings are one of the most commonly carried out procedures in dentistry and almost everyone requires fillings at least once in their lifetime. They are used in the treatment of cavities and tooth decay. Cavities can occur over time in teeth of all ages and fillings are required in children and later in life. They usually occur as a result of poor oral hygiene where plaque is not effectively removed from the surface of the teeth and when bacteria in the plaque secrete acids that damage the surface of the tooth and cause tiny holes which ultimately become one large hole. This then needs treatment in the form of a filling because if left untreated it can result in tooth decay and tooth loss. There are many different types of fillings available such as amalgam fillings, gold fillings, porcelain fillings, inlays, outlays and composite, white fillings in Leamington Spa. These can be chosen according to whatever is most suitable for your tooth or to meet your individual choice and requirements.
White fillings in Leamington Spa, are also known as composite fillings. They have become the most popular choice of fillings as they are an attractive alternative to the conventional amalgam fillings which have a silver like appearance and are very noticeable in the mouth. White fillings in Leamington Spa are designed to be moulded to the exact shape of the tooth and are set into place using UV light. They provide more support and stability as they are bonded strongly to the tooth and they have been found to require less of the original tooth to be taken out when removing the decay inside the cavity which helps preserve the integrity of the original tooth. White fillings in Leamington Spa are metal-free, and therefore they are invisible and they are resistant to changes in temperature and other factors in your mouth, which helps prevent issues such as sensitivity which can occur with amalgam fillings, and they also help prevent further damage to your teeth. The way they are moulded helps support the tooth further by repairing any minor existing damage which may be present on the surface of your tooth such as tiny cracks in the enamel and this helps increase the longevity of your natural tooth as well. They are designed to blend closely with the natural colour of your tooth and therefore they are completely undetectable as they are almost invisible so no one will have to know that you have fillings unless you want them to. Speak to your dentist to find out more about why white fillings may be the perfect choice of filling for you.