It's time for a new smile with dental implants in Leamington Spa
Your smile can look and feel like new again once you decide to replace any missing teeth that you have with dental implants in Leamington Spa. This procedure is extremely popular with both dentists and their patients because it is a durable, long-lasting and reliable treatment that is used for a variety of different complaints that you may present with, when you have lost one or several of your natural teeth.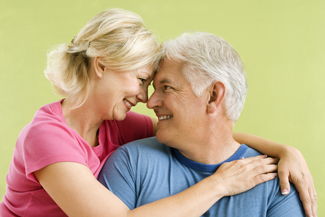 We urge you to consider replacing a tooth that you have lost, because the consequences can be dire if you leave your mouth full of gaps where teeth once were. Your teeth are designed to work with one another and can be compromised if they are not fully supported.
It is common for remaining teeth to shift and move about the mouth to accommodate for a missing tooth. This can not only be unsightly, but dangerous as well, where you are more susceptible to damage in a fall or an accident when your teeth are not neatly aligned and compact against each other.
Exposed gums suffer and can be a constant source of pain and infection with cuts and damage a very real situation for many. Rather than suffer with this discomfort, perhaps consider your options to replace your missing teeth, with one of them being dental implants in Leamington Spa.
Is everyone able to have this treatment?
Dental implants in Leamington Spa can be an option that is available to the vast majority of adults who have lost one, many or even all of their natural teeth. It is not designed for younger people whose jaws have not developed properly and do not have all of their adult teeth through.
However, there is no upper age limit, meaning that having a fully functional and beautiful smile can be enjoyed well past retirement and into those golden years. You do need to be in considerable good health however, without concerning underlying health conditions, especially those that impact the health of your mouth.
Just speak to one of our professionals about your dental and medical history so that we can evaluate your situation to determine whether we believe you to be a suitable patient for this treatment.
One of the most beneficial features of this treatment is that it can be adapted to many different situations, meaning that those who have lost a single tooth can have the same general procedure as those who are looking to stabilise their dentures.
We use a titanium rod and place it directly into your jawbone at the site of your missing tooth or in a predetermined area that will provide you with maximum comfort should it be for stabilisation.
Titanium fuses with bone over time, allowing the final result to last for several decades if cared for correctly. It is effectively a replacement for your tooth root rather than just the visible crown, giving you the most durable and comfortable solution to replacing any and all of your missing teeth.
By understanding whether you are suitable for this treatment, we can work together in making this possibility a reality.