Just as you can get a makeover for your wardrobe, your car, your house or your garden, you can also get one for your smile.
Here at Leamington Spa Dental Practice in Leamington Spa, we have a specific cosmetic dental treatment package called a smile makeover. Generally speaking, a smile makeover is a combination of 2 or more cosmetic dental treatments. However, what elevates the smile makeover is that instead of coming at cosmetic dentistry piecemeal, we plan a course of treatments that is specifically designed to bring out the best in your smile.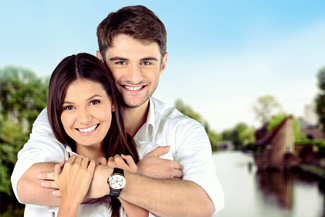 When we plan a smile makeover, we are looking at your teeth in a different way from when we are carrying out general or restorative dentistry. Here, our aim is to bring a sense of balance and harmony to your teeth and gums, in relation to each other, to the size and shape of your jaws, and also in relation to the size and shape of your face. Beauty is all about ratio and harmony. We will be looking at the size, shape, position and colour of your teeth, and also your gums.
We start from the basis that your teeth are in good condition, so if you need any restorative work such as fillings, we will do that first.
Planning
During the planning consultation, we will talk over with you what kind of results are you are looking to achieve. Then we will take a detailed look at your teeth, taking photos and x-rays.
We will use all this information to put together a written treatment plan, including costs, for you.
Once you have approved the plan, we can get going on the treatments. We may be able to start straight away.
Some treatments take longer than others. For example, if you are going to have some teeth replaced with dental implants, it will take a few months, as there is several weeks healing time involved in the middle of the process. Other treatments, such as teeth whitening, can be completed in around an hour in the dentist's chair.
Make 2019 the year your smile gets a makeover and come in for a consultation with our cosmetic dentist.