The benefits of children's dentistry Leamington Spa
There are so many ways that children's dentistry Leamington Spa can have a positive impact on the health and wellbeing of your child. We work on ensuring that oral health care is practised correctly and becomes a natural habit for young children as they grow into adults.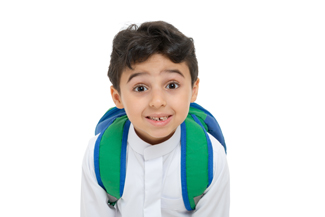 We understand that there are positive impacts on presenting a young child to a dentist beyond the health of their teeth as well. Many people find that they have a fear of the dentist and when it boils down to it, it can stem from experiences or lack thereof during childhood.
Should a parent speak negatively about an experience in the presence of a child, this can also have damaging impacts on how a child feels about their experience, so be mindful of this. Given the opportunity to speak to, connect with and encourage their younger patients, dentists relish in the opportunity to guide young minds and inspire new generations on caring for their teeth and gums correctly, for many years of strong, natural teeth.
Children's dentistry Leamington Spa works mainly on preventive options, using education to allow children to understand the importance of brushing their teeth and giving parents the tools to ensure that children are given the best possible start.
At around the age of 7, checking the alignment of the jaw and positioning of the teeth can occur and this gives everyone an indication on whether alignment treatment is necessary moving forward. The sooner this occurs, the faster the treatment can be completed.
At what age should I take my child to the dentist?
We suggest that once the first tooth erupts, which is generally at 6 months of age, you can bring in your baby for their first dental check-up. At this age, we are only getting to know your child, answer any questions you may have, quickly check inside the baby's mouth and allow them to get used to the feeling of this, as well as the sights, smells and sounds that are typical in a dental practice.
This can aid in alleviating fears growing up, especially if these check-ups remain routine throughout the child's developmental years, allowing for a positive habit to be formed which they are more likely to carry on into adulthood, probably resulting in a statistically healthier smile.
Children's dentistry Leamington Spa gives power to both parent and child in a way that is inspiring and rewarding. We hope that both you and your child can see the reason behind caring for your teeth whilst allowing you to do so more easily.
With specific preventive treatments, such as fissure sealants available, we can reduce cavities in young teeth which, if left to develop, can have a devastating impact on the health of their teeth in years to come.
A fissure sealant is a material that we apply to the tops of molar teeth which have deep grooves in them, proven to be difficult to clean adequately. The grooves are filled in, creating a smooth, easy to brush surface, repelling debris and bacteria, keeping teeth and gums cleaner.