Transform your smile for a better life
Why visit a dentist?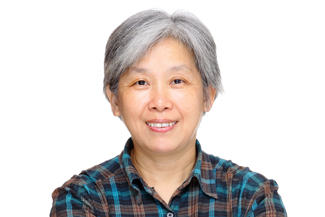 There are many reasons as to why one must consider visiting a dentist. The first and foremost is the importance of maintaining good dental hygiene. Dental hygiene plays an important role in a person's life, as it can affect a person's wellbeing as well as their quality of life. Furthermore, by enhancing one's dental hygiene, one can enhance their overall appearance and thereby boost their self confidence and self-esteem. If you look after your teeth and your dental health, we at Leamington Spa can help you towards making improvements on your smile.
What are some of the most commonly seen dental problems?
There are a variety of dental problems that can have a negative impact on a person's wellbeing and quality of life. Among some of the most common dental problems include bad breath, tooth decay, gum disease, mouth sores, tooth erosion and tooth sensitivity. Each of these require different treatments and we are happy to take you through your options during a consultation.
What are some common dental treatments?
There are different types of dental treatments available for the different dental problems that individuals might experience at some point in their life. These are bridges, crowns, root canal treatment, braces and dental implants Leamington Spa.
What are dental implants?
A dental implant is a metal fixture shaped like screw-like posts to replace missing or damaged teeth with artificial teeth. The main aim of replacing missing or damaged teeth with false teeth is to restore the function of the missing and damaged teeth. Dental implants Leamington Spa are mostly recommended when other treatment options such as dentures or bridges aren't effective.
How is dental implant surgery performed?
Dental implant surgery is performed depending on the condition of the jawbone. There are several procedures involved in dental implant surgery. A dental implant provides solid support for new teeth, which requires the jaw bone to heal well around the implant. Thia healing process can take at least a few months.
Who might this treatment option be right for?
Dental implants Leamington Spa may be the right treatment option if you have one or more missing teeth. This treatment may be good for people who have healthy oral tissues, need to improve their speech, and are willing to commit to several months to the process. It may be helpful for a person's jawbone who has reached its full growth or for a person who is unable or unwilling to wear dentures.
What are some different types of artificial teeth?
There are different types of artificial teeth; one is the removable type and the other is the fixed type. Removable teeth are similar to dentures. This fixture contains artificial white teeth wrapped in pink plastic gum, which is mounted on a metal frame. Then there is the fixed type, which is an artificial tooth that is permanently fixed on to the individual's mouth. These fixtures cannot be removed for cleaning or before going to bed.
What are some things an individual can do to maintain good oral hygiene after treatment?
One step towards maintaining excellent oral hygiene is to brush teeth using an interdental brush that can slide between teeth in order to clean the nooks and crannies around the teeth as well as the metal fixtures.