Understanding the importance of routine dentistry in Leamington Spa
Who we are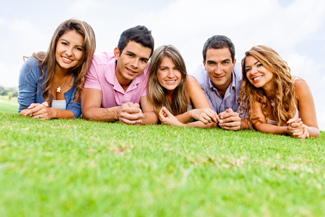 Here at Leamington Spa Dental Practice, we like to pride ourselves on providing our patients a level of dental care which is second to none. It is our mission to give each of our patients a unique dental experience, in which they feel that their needs, wants and desires are being truly listened to and respected. We are a dentist in Leamington Spa who provides our patients not only an entire array of cosmetic procedures, but also offers them a whole range of routine dentistry in Leamington Spa. We feel that it is of vital importance that the patient feels both relaxed and involved when seeking their dental care through us, and we tailor each service we provide to reflect this.
What is routine dentistry in Leamington Spa?
Routine dentistry is the name given to any dentist procedure which is not designed to purely increase the aesthetic appeal of a patient's teeth – as cosmetic dentistry would be – but rather to maintain their teeth at a good level of overall health and hygiene. Routine dentistry in Leamington Spa is one of the most vital and important services we provide here at Leamington Spa Dental Practice, and one in which we take great pride and care in doing so. Treatments stretching from simple, routine dental check-ups (which we recommend patients to carry out at least once every six months) to complex undertakings such as root canal therapy, all fall within the parameters of routine dentistry.
Dental hygiene
One of the main aspects of our routine dentistry specialists in ensuring and maintaining the oral hygiene of our patients. This is a process which varies from patient to patient, depending on their levels of oral care and the extent of treatment that is needed. One of the most important and impactful procedures which is carried out by our hygienist, is a 'scale and polish' service. This is a procedure which is designed to ensure that a patient's teeth are at their absolute healthiest and eradicate any potential buildups of tartar or plaque, which could lead to periodontal (or gum) disease forming which is the leading cause of adult tooth loss.
Understanding a 'scale and polish'
Anyone who feels that their teeth could benefit from being professionally cleaned by one of our experts here at Leamington Spa Dental need only book an appointment. During the initial stages of the 'scale and polish' procedure, the hygienist will make a thorough examination of the interior of the patient's mouth and their level of oral health. Then they will begin the 'scrape' stage of the two step process. This is when any buildups of tartar and plaque are removed, typically with an ultrasound scraper and hand-tools within the more difficult to reach areas. After the patient's teeth have been cleaned of all plaque build ups, then follows the 'polsih' section of the treatment. This is when the patient's teeth are professionally polished and any marks, stains or discoloration are removed. Whilst treatments such as cosmetic whitening are designed to purely make a patient teeth whiter, this is designed to make sure that the patient's teeth are as healthy as they can be, and any potential threats are eliminated – the fact that it leaves the patient with a whiter, sparkling smile is just an added bonus.