What are dental implants in Leamington?
Dental implants in Leamington is a treatment that you could consider if you are missing teeth. There are many reasons as to why or how you could have lost some teeth. Losing teeth is a common occurrence and can happen through tooth decay, gum disease, injury, or accident. Here at Leamington Spa Dental, we understand that losing a tooth can be an uncomfortable and sometimes embarrassing situation. This is why we want to help you start smiling again.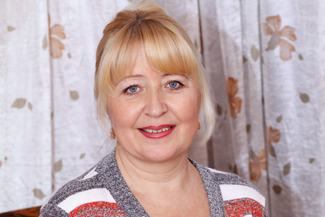 This treatment uses small screws that are placed exactly at the jawbone. This acts as an artificial root. The crown, fixed denture, or bridge is then placed directly onto the implant for a secure fit. This allows your new tooth to look and act very much like the one you lost. This article will run through why you may want to consider this treatment as well as the benefits it could give you should you choose to have it.
Why would I require dental implants?
Dental implants in Leamington can help you combat more than just missing teeth. A tooth that is missing could lead to further dental problems which in turn could lead to more general health problems. Without dental treatment your teeth could become crooked and not in line. This will cause the teeth to be hard to clean and could lead to more problems. This could lead to issues with speech as well as limiting your diet.
Losing a tooth can be an embarrassing situation and it may have caused you to become wary of your laugh and smile. If you decide to have this treatment then we could have you smiling and laughing again in no time. You may wish to consider this treatment if you have lost a tooth and are worried about the implications of this. You may want to opt-in for this treatment to maintain a good oral health and hygiene level as well as maintaining a strong and balanced smile.
What are the benefits of dental implants?
If you opt-in for dental implants in Leamington, then you could save yourself from issues such as a sunken appearance. This appearance occurs when bone gaps begin to resorb. A benefit of this treatment is the implant joins with the bone and prevents the issue of resorbtion. There are many other benefits of this treatment, this includes improved speech as all the teeth are in their correct position. Improved comfort and an easier time eating are also benefits that can be seen from this treatment. Your new smile has the benefit of being durable and convenient, as well as being easier to clean so you can be assured that your mouth will be able to be cared for in a more effective manner.
The main benefit of this treatment for many of our patients is the improved self-esteem that comes with being able to smile again without worrying about showing any gaps in the teeth. If you think that this treatment could be for you then you should consider having a look at our website, where you will be kept up to date with the running of our practice and be able to make moves to have this treatment when it is safe to do so.