Fillings are one of the most common forms of dental treatment that people can require in their lifetime. Fillings are used to repair cavities in your tooth that have been caused by decay over time. The main cause of cavities is the consumption of food and drinks that are high in carbohydrates and sugars which lead to holes forming on the surface of your tooth. At Leamington Spa Dental Practice in Warwickshire fillings are a simple treatment that our dentists are able to undertake for you both under the NHS and privately, for cosmetic purposes.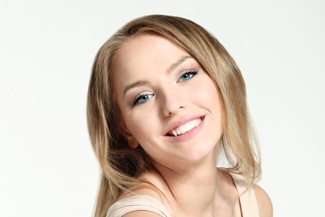 What are the different types of fillings?
The two main types of fillings available are white fillings and amalgam fillings. White fillings, also known as composite fillings, are designed to be moulded to the exact shape of your tooth and are set into place with a UV blue light. The second type of fillings available are amalgam fillings. Dental amalgam consists of a mixture of metals including liquid mercury and a powdered alloy made of silver, tin and copper. Dental amalgam fillings are known as silver fillings because of their silver-like appearance. We offer white fillings Leamington Spa and we can replace your old amalgam fillings or composite fillings should you require.
What are the benefits of white fillings?
One of the benefits of getting your white fillings Leamington Spa is that we can ensure that they blend more closely with your natural tooth colour, so you will not be able to tell that any work has been done at all. Therefore they are more aesthetically pleasing. Technology allows us to be able to blend colours further to match your other natural teeth for a seamless finish. White fillings provide support to teeth that have been weakened by decay and also to any crooked teeth you may have. An additional benefit of white fillings is that they contain insulating properties which offer more protection from hot and cold foods. Nowadays due to advancements in technology, getting your white fillings Leamington Spa will mean that they are more durable and there is no fear of them cracking.
What are the drawbacks of white fillings?
There are very few disadvantages to having white fillings.The main drawback is that they are more expensive than amalgam fillings and this is due to the more skilled procedure that is required. Also white fillings are not as strong as amalgam fillings and are more likely to get stained and deteriorate quicker over time through the consumption of wine and other foods that can cause damage to teeth. In addition the decay or cavity is more likely to reoccur under the white filling and may need to be re-done over time.
Who is eligible for white fillings?
It is important that you get your filling treatment as soon as you need it, as an untreated tooth decay could lead to more problems that could require serious treatment in the future. When undertaking the procedure we will make you as comfortable as possible by giving you a local anaesthetic. The next time you require a white filling come and visit us at Leamington Spa Dental Practice in Warwickshire and we can talk to you about your specific dental needs.