Why choose dental implants?
Whether you've recently had an accident that led to tooth loss or you have lost several teeth due to gum disease or old age, replacing your teeth with dental implants could be a way of refreshing your smile and restoring your oral function. Unlike traditional tooth replacement options like dentures and bridges, dental implants fuse directly into the jawbone and become an integral part of your body.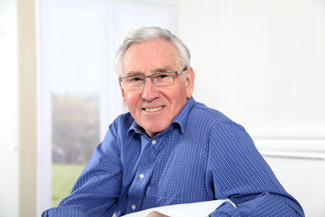 At Leamington Spa Dental Practice in Leamington Spa, we believe that dental implants offer the most viable option for replacing your missing teeth. Dental implants enhance your appearance, restore your oral health, and prevent bone loss. Having missing teeth can negatively impact your self-esteem as well as lead to gum disease, infection and – even worse – further tooth loss.
Why replace missing teeth?
Besides the aesthetic effect, tooth loss can also impact your health. When you lose a tooth or more, the jawbone beneath it will start to shrink due to the lack of chewing stimulation. If not replaced, a missing tooth can contribute towards the deterioration of your jaw, significantly altering the shape of your face and causing you to look prematurely aged.
Dental implants revert this process by restoring appearance, speech, oral health and nutrition.
What are dental implants?
Dental implants are artificial tooth roots surgically inserted into the jawbone of a patient. Once in place, a post (also known as abutment) is attached on top of it providing secure support for your replacement teeth such as crowns, bridges or dentures. Dental implants are made of pure titanium which is compatible with the human body. Over a period of time, titanium fuses with the jawbone, restoring its strength and function and encouraging the further growth of bone tissue.
Practical benefits of dental implants
One of the most significant advantages of dental implants is that they restore your chewing power. Once in place, dental implants look, feel and function just like your natural teeth. As a matter of fact, many patients can't tell the difference between their natural teeth and their dental implants and this is entirely normal. Dental implants not only restore your bite and chewing power, but also help you establish a good oral hygiene routine which is really important for their maintenance and longevity.