Worried your teeth look a bit yellow? 4 reasons to undertake tooth whitening at Leamington Spa
Do your teeth look a bit stained? Are you worried about smiling due to a yellow hue on your teeth?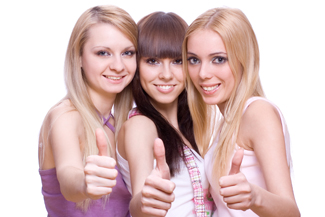 While you may brush your teeth diligently every day, stains and yellowing can still form, due to acidic products in your diet. This can cause you to feel self-conscious of your smile and may leave you questioning how you can remove those deeply set stains yourself.
While it may seem tempting to rush off to your nearest chemist to buy a whitening toothpaste or mouthwash, if you have deeply set stains, the best way to say goodbye to them is to visit a trained dentist for a whitening session.
At Leamington Spa Dental, our team is able to offer all of our patients professional teeth whitening in Leamington Spa, allowing you to get that whiter smile with ease, without causing damage to your teeth. Our treatments comprise of either Enlighten or Pola whitening options, and our team can offer both surgery and home whitening options.
But what are the benefits of undertaking teeth whitening in Leamington Spa? Read on to find out!
Affordable treatment
While many cosmetic dentistry options are on the more expensive side, teeth whitening in Leamington Spa is an affordable option for anyone who wants to spruce up their appearance.
Usually performed over a 14 day period, our whitening procedures involve 2 surgery cleaning sessions and home treatments to complete the treatment.
Our dental team will be able to whiten your teeth by up to 16 shades in 2 weeks, leaving you with a gorgeous smile that didn't break the bank!
Non damaging
Another benefit of visiting our team for tooth whitening procedures? Safety!
While many beauty salons and pharmacy toothpastes may claim that they are able to whiten your smile so many shades in a set time, many patients often mix incorrect proportions of bleaching powders or gels, which can cause damage to your enamel and gums.
Our cosmetic dentists are extremely skilled at whitening teeth and will mix the correct ratios of oxidising gels and bleaches to remove deep-set stains from your teeth. They will not apply any harsh abrasives that are often found in at-home whitening kits, leaving your teeth healthy and whiter afterward.
Boosts confidence
Of course, one of the key advantages of undertaking whitening treatments with our team at Leamington Dental Spa is the confidence that you will have once we have completed your whitening treatment.
As our team uses a gentle oxidising gel to remove deeply set stains and mixes an at-home gel to apply each day, those unsightly stains will soon be a thing of the past, allowing you to smile more freely.
Non invasive
Worried that tooth whitening will involve invasive techniques, like applications of abrasive gels?
Such methods are long gone! Today, our teams use gels, gently applied to the surface of your teeth to remove the stains, meaning no more hard or uncomfortable scrubbing, or holding your mouth open at unusual angles during treatment. What have you got to lose?