Category: Teeth Whitening
You have probably heard all about teeth whitening. If you watch TV reality shows, you will no doubt have seen people with teeth that are whiter than white. Ah, you think, they've had their teeth whitened and you may have assumed that teeth whitening is all about bleaching the natural colour from the teeth. But it's not. It's all about removing the build-up of stains from the food and drinks we ingest.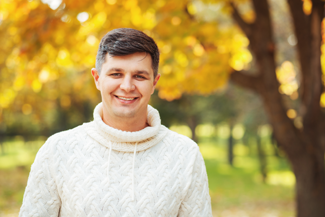 The tannins in tea, coffee and red wine get trapped in the pores of our tooth enamel. Dark staining from blueberries and other dark fruits can also leave their mark, as can tobacco and even certain medications. Over the years, it is these that can dull the natural whiteness of our teeth, making us look older and less healthy.
Teeth whitening gels work to gently lift out the traces of these foodstuffs. The active ingredient in whitening gels is hydrogen peroxide, a tried and tested disinfectant and whitener that has been around for a couple of hundred years. It's a very simple chemical, just water with an added oxygen molecule.
Tooth whitening gels come in different strengths, with the stronger ones working more quickly. The stronger ones are only available from your dentist and can only be used by them or under supervision by them. This means that the amount of whitener in off-the-shelf products, including toothpaste, are pretty ineffective.
The strongest whiteners can only be used in the clinic here at Leamington Spa Dental Practice in Leamington Spa. It takes around an hour for us to power whiten your teeth. We protect your lips and gums with a plastic barrier and paint on the gel.
You can also use a weaker gel at home, with our bespoke whitening trays. They will give you maximum contact with the gel, while avoiding spillage. This treatment takes about 2 weeks of daily wear for a short period. The bonus of doing your whitening at home is that you can easily buy more gel when you need to carry out a top-up treatment.
Why not come in for a consultation to decide which method best suits you?
Nowadays, there are many products and techniques available for patients who want to achieve a brighter smile. However, with so many options readily available, it can be difficult to choose the method that is right for you. The best way to begin any teeth whitening treatment is to visit a dentist and seek professional help.
At Leamington Spa Dental Practice, teeth whitening in Leamington is quick, effective and inexpensive. We use reputable brands that have been tested over the years with great results. Before you start, our experienced dentists will examine your teeth thoroughly and help you determine which method suits your individual needs.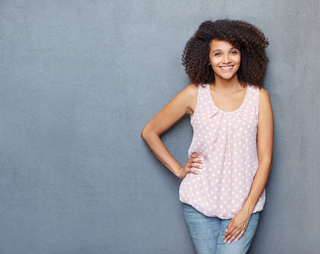 What causes yellow teeth?
Tooth discolouration is a common phenomenon that occurs naturally when the outer surface of tooth enamel begins to deteriorate and becomes transparent, revealing the darker, yellower dentin underneath. However, yellow teeth may occur due to other reasons as well. Tea and coffee both contain tannins that can easily cause tooth discolouration, whereas highly pigmented foods and beverages such as soy sauce and tomato sauce can also stain your teeth over time. Finally, discoloured teeth are also caused by genetics or certain medications.
Enlighten teeth whitening
Here at Leamington Spa Dental Practice, we are delighted to offer our patients the Enlighten system. Treatment can be carried out at home or in the dental chair. For home whitening, you will need to put a small amount of gel in your customised trays and wear them overnight for two weeks. If you decide to have your teeth whitened at our dental practice, our dentist will paint the gel on your teeth and activate it with a special light. This procedure is very quick and offers immediate results. Both treatments are entirely safe and can whiten your teeth by several shades.
Pola teeth whitening
At our dental practice, we also use the Pola teeth whitening system. Just like Enlighten, Pola can be used either at home or in the dentist's chair. Ongoing development has seen the Pola range grow, from its original launch, to accommodate for all patient and dentist needs.
Get in touch
To learn more about teeth whitening in Leamington Spa, contact us today.
The quickest and easiest way to give your smile a boost is by removing stubborn stains with teeth whitening. This is probably why teeth whitening is the most popular of all cosmetic dentistry treatments.
At Leamington Spa Dental Practice, we provide two different ways for you to give your smile that lift, which can also lift your self-esteem, and make all the difference to how you interact with the people around you.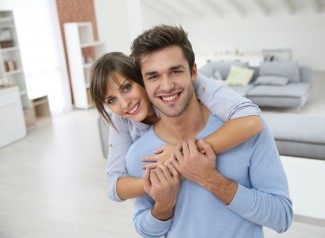 We also offer two different brands of teeth whitening treatments: Pola and Enlighten. Enlighten is the only brand to guarantee a B1 shade for your teeth (this is the brightest white you can achieve).
The quickest treatment option is to come into our clinic for teeth whitening in Leamington Spa. What makes this option so fast is that we do the teeth whitening for you in the dentist's chair. You will be treated by either Dr Samantha Kutty, our principal dentist, or Dr Sanjeev Kutty or Dr Pamela Kainth, our two associate dentists. Support will come from one of our four dental nurses: Lydia Brooker, Chantelle Field, Rachael Broughor Monica Chand. These six, plus our hygienist, Amneet Sidhu, make up our friendly dental team.
With in-chair teeth whitening, we protect your gums and lips with a special barrier before applying the whitening gel to your teeth. The gel does not start bleaching your teeth until it is activated by a UV lamp. Once our dentist has turned on the lamp, all you need to do is relax for an hour. Once the treatment is complete, you will be amazed and impressed with how clean and bright your teeth look after only 60 minutes.
If you prefer, we can also offer you a kit for home whitening. For this, you need to come in for an appointment with us to be fitted with a tray that exactly matches the contours of your teeth. Once this has been custom made, you take it home and fill it with whitening gel. It will fit snugly over your teeth. You will need to wear it for a few hours every day, or overnight. This is a gentler way to whiten your teeth, and the results will start to show after a couple of weeks of regular use.