The quickest and easiest way to give your smile a boost is by removing stubborn stains with teeth whitening. This is probably why teeth whitening is the most popular of all cosmetic dentistry treatments.
At Leamington Spa Dental Practice, we provide two different ways for you to give your smile that lift, which can also lift your self-esteem, and make all the difference to how you interact with the people around you.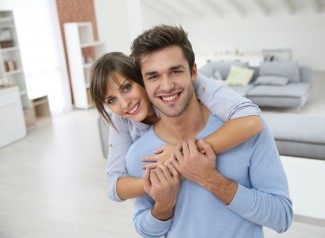 We also offer two different brands of teeth whitening treatments: Pola and Enlighten. Enlighten is the only brand to guarantee a B1 shade for your teeth (this is the brightest white you can achieve).
The quickest treatment option is to come into our clinic for teeth whitening in Leamington Spa. What makes this option so fast is that we do the teeth whitening for you in the dentist's chair. You will be treated by either Dr Samantha Kutty, our principal dentist, or Dr Sanjeev Kutty or Dr Pamela Kainth, our two associate dentists. Support will come from one of our four dental nurses: Lydia Brooker, Chantelle Field, Rachael Broughor Monica Chand. These six, plus our hygienist, Amneet Sidhu, make up our friendly dental team.
With in-chair teeth whitening, we protect your gums and lips with a special barrier before applying the whitening gel to your teeth. The gel does not start bleaching your teeth until it is activated by a UV lamp. Once our dentist has turned on the lamp, all you need to do is relax for an hour. Once the treatment is complete, you will be amazed and impressed with how clean and bright your teeth look after only 60 minutes.
If you prefer, we can also offer you a kit for home whitening. For this, you need to come in for an appointment with us to be fitted with a tray that exactly matches the contours of your teeth. Once this has been custom made, you take it home and fill it with whitening gel. It will fit snugly over your teeth. You will need to wear it for a few hours every day, or overnight. This is a gentler way to whiten your teeth, and the results will start to show after a couple of weeks of regular use.