Category: Dental Implants
Losing teeth can be very distressing. If you've had an accident, you can suddenly find yourself in shock and looking at decades of replacement teeth. If you've been watching teeth fail for some time, either through decay, wear and tear or gum disease, it can still be surprisingly upsetting when they finally go.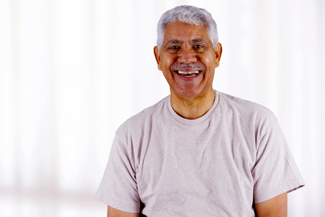 Whichever way you have lost teeth, the question now is: how are you going to replace them? Teeth need to be able to work well and look good. Eating is important and smiling with confidence is equally so.
At Leamington Spa Dental Practice in Leamington Spa, the majority of our patients' first choice for replacement teeth is dental implants. Dental implants mimic natural teeth more closely than either dentures or fixed bridgework because they replace the whole tooth, including the root.
Having crowns with no roots means having to find alternative ways to get the stability that teeth need in order to be able to chew. Dentures rely on adhering to the gums and bridges on being fixed to remaining healthy teeth.
Neither does as good a job as dental implants, which are inserted into the jawbone where they fuse with the bone tissue. Once this fusion process has taken place, the implants are as stable as natural teeth and can last for at least 15 years. If you take good care of your implants, making sure to avoid gum disease, which can loosen them and make them fall out, then you could have them for decades. Although the porcelain crowns may need to be replaced.
You don't have to have an implant to replace every single tooth you lose. One implant post can support up to 3 teeth on a bridge. There are even techniques to replace entire arches of teeth on just 4-6 implants.
Getting started
The step towards implants involves a thorough consultation, where we look closely at your jawbone to make sure it can support dental implants. If it has deteriorated, we can augment the bone with grafts or sinus lifts.
Want to find out more? How about an exploratory chat to see if dental implants could be right for you?
Losing your natural teeth can be hard. The happy things in life that were once easy and fun, such as smiling and laughing, become difficult and embarrassing. Pleasures such as eating turn into chores, and with missing teeth, chewing your favourite dish can be painful and not worth the hassle. If you have experienced tooth loss, whether that is a single tooth or several teeth, it is possible to get back the confident, unafraid grin you once possessed.
It might be that your missing teeth have stolen away some of your confidence. Having this issue not only affects the appearance of your smile, but also your oral health. Gaps in your teeth can lead to further complications such as the disappearance of the surrounding tissues and your jawbone over time. If you are missing one or a few teeth, the remaining ones can try to shift into their spaces, causing problems like misalignment and crookedness.
The solution to the problem
Are you tired of having to deal with these problems or sick of seeing the mess that your missing teeth have left behind? It's not all doom and gloom, because at Leamington Spa Dental Practice we might recommend that you consider dental implants. These are effective alternatives to treatments like dentures, which may not be the permanent solution you were looking for.
Instead, if you're considering dental implants in Leamington Spa, then you're on the right track to gaining new teeth that appear and feel natural. The implants are small titanium screws that are fitted into the jawbone, which heal and integrate over time. Once established, these screws can anchor new teeth like crowns, fixed dentures or bridges. That means that dental implants can redeem the loss of a single tooth or many more if required.
Filling gaps and forming smiles
Dental implants sound a lot scarier than they actually feel. But at Leamington Spa Dental Practice, we empathise with the fears that some patients may have. In most cases, local anaesthetic is used so that pain wouldn't be a concern.
While there may be some temporary discomfort following your treatment, it's worth it for a fulfilled future of confident and gleaming grins!
Whether you've recently had an accident that led to tooth loss or you have lost several teeth due to gum disease or old age, replacing your teeth with dental implants could be a way of refreshing your smile and restoring your oral function. Unlike traditional tooth replacement options like dentures and bridges, dental implants fuse directly into the jawbone and become an integral part of your body.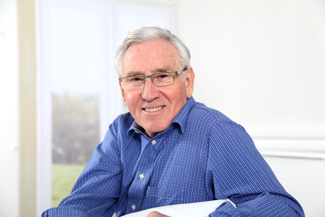 At Leamington Spa Dental Practice in Leamington Spa, we believe that dental implants offer the most viable option for replacing your missing teeth. Dental implants enhance your appearance, restore your oral health, and prevent bone loss. Having missing teeth can negatively impact your self-esteem as well as lead to gum disease, infection and – even worse – further tooth loss.
Why replace missing teeth?
Besides the aesthetic effect, tooth loss can also impact your health. When you lose a tooth or more, the jawbone beneath it will start to shrink due to the lack of chewing stimulation. If not replaced, a missing tooth can contribute towards the deterioration of your jaw, significantly altering the shape of your face and causing you to look prematurely aged.
Dental implants revert this process by restoring appearance, speech, oral health and nutrition.
What are dental implants?
Dental implants are artificial tooth roots surgically inserted into the jawbone of a patient. Once in place, a post (also known as abutment) is attached on top of it providing secure support for your replacement teeth such as crowns, bridges or dentures. Dental implants are made of pure titanium which is compatible with the human body. Over a period of time, titanium fuses with the jawbone, restoring its strength and function and encouraging the further growth of bone tissue.
Practical benefits of dental implants
One of the most significant advantages of dental implants is that they restore your chewing power. Once in place, dental implants look, feel and function just like your natural teeth. As a matter of fact, many patients can't tell the difference between their natural teeth and their dental implants and this is entirely normal. Dental implants not only restore your bite and chewing power, but also help you establish a good oral hygiene routine which is really important for their maintenance and longevity.